Automatic powder spray booth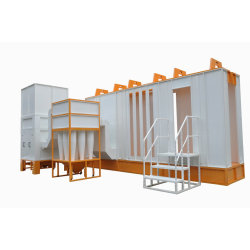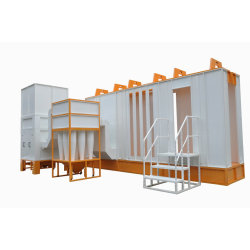 Automatic Multi Cyclone Powder Coating Spray Booth
This is a multi-cyclone small recycling automatic spray systems, spray booths made of stainless steel plate, spray booth design has eight automatic guns, two hand guns openings.
a. System configuration 8 total automatic spray gun.
b. Multiple small cyclone , the recovery rate can reach 95% or more, and is equipped with automatic opening and closing device for easy cleaning,
c. Use rotary-wing filter recovery, high efficiency, low noise.
d. Made of high quality anti-static stainless steel plate.
e. Equipment with automatic recovery and sifting system to ensure the normal powder-polluting cycle. And with high efficiency, low environmental fan.
Powder coating spray booth with cyclone, fast color change!!!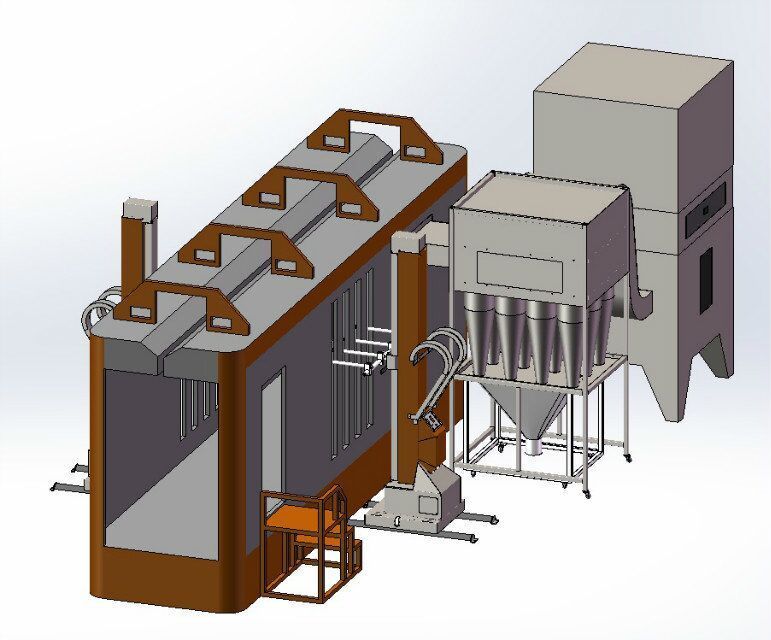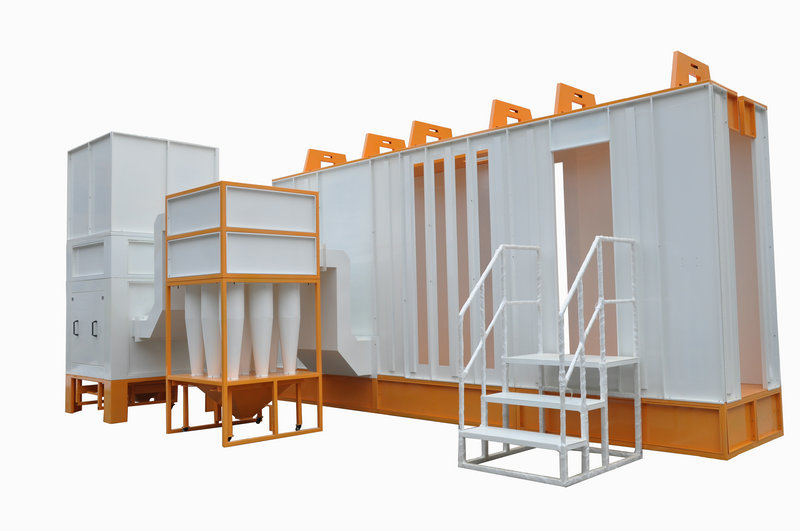 Model COLO-S-6157
Operator dimensions 800width x 2000 height x 6000 depth
Overall dimensions:Weight 4000kgs
Power supply Electric
Nominal power 15KW
Voltage 380VFrequency 50-60Hz
Filters Polyester
Filters count 16pcs
Filters hang type easy for change
Filter cleaning system
Pneumaticcyclone 16pcs,
Efficient automatic separationcleaning cartridge filterunit 1setfliud hopper 1set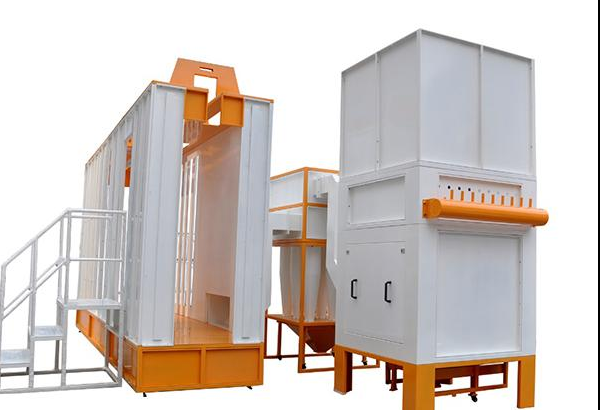 End Filter Systems
1 With Multiple filters, the filter efficiency is up to 98%
2 The precision of filter can reach 2-5 microns
3 Advanced rotary wing filter is used for cleaning system.
4 Automatic pulse-type reverse blowing mode makes a better operation condition and longer lifetime.
5 The air flow and air pressure make more thorough clean-up
6 Several side access windows make the cleaning easier.
7 The exhaust fan with ventilation is mounted on the top to minimize the resistance
8 The side panels of fan room can be removed to facilitate the maintenance.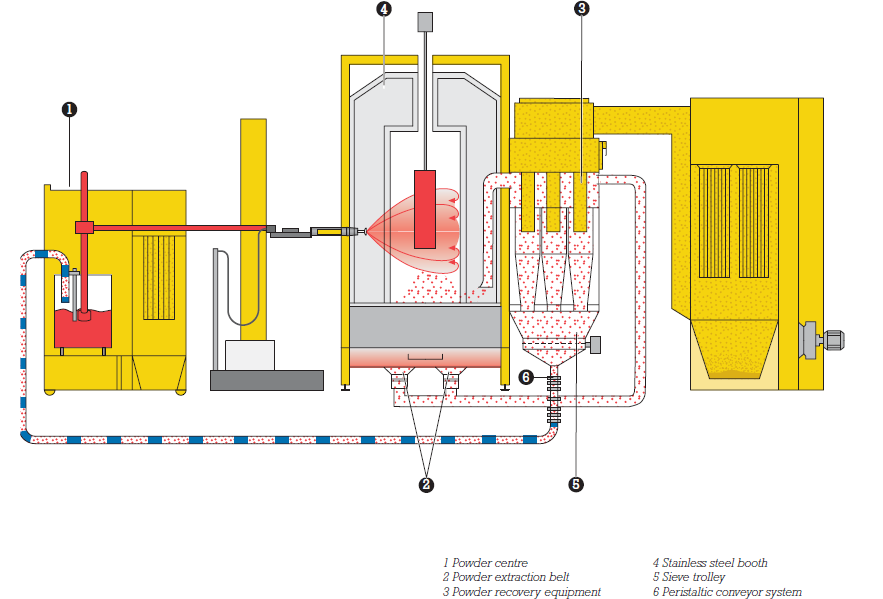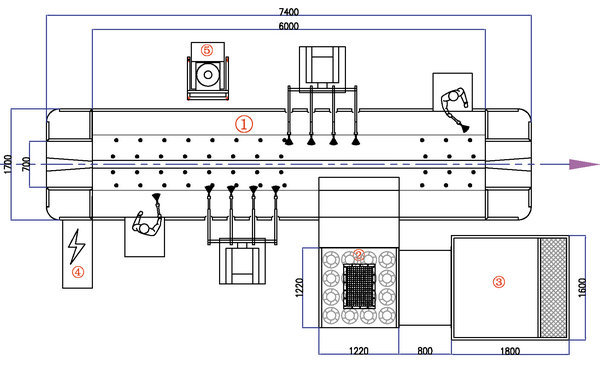 Bitte schicken Sie uns Ihre Nachricht